WE HAVE MOVED TO NEW LOCATION!
Full operations resumed on Jan 17. We're looking forward to seeing you at our brand new tennis courts!
GROUP LESSONS FOR CHILDREN IN MALTA
Join our international tennis school, make new friends and learn tennis while having fun!
Our lessons are full of fun & excitement, in a circuit type games sense format, involving a great variety of drills to maximise enjoyment and involvement in the lesson. It is a fun way to start tennis and makes it easy for kids to play the game, develop good technique and a love for the sport.
Our program is made up of 5 progressive stages for introducing tennis to children using slower balls, smaller rackets and on smaller courts. After the term each player will receive an individual progress report and diploma.
RACKET IS PROVIDED
INDIVIDUAL PROGRESS REPORT + DIPLOMA FOR EACH PLAYER
STAGE 1

(FPMS)

STAGE 2
STAGE 3
STAGE 4
STAGE 5
Typical age
3-5 years
5-8 years
8-10 years
9-12 years
12+ years
Ball
foam ball, red ball, large ball
red ball (75% slower than a yellow ball)
orange ball (50% slower than a yellow ball)
green ball (25% slower than a yellow ball)
yellow ball
Racket size
19 inch
21-23 inch
23-25 inch
25-26 inch
27-29 inch
Court size
variable
3.0-6.1m x 8.23-10.97m
6.1-8.23m x 17.68-18.29m
full court (8.23m x 23.77m)
full court (8.23m x 23.77m)
*Fundamental and perceptual motor skills (FPMS)
ENTRY FORM
WINTER TERM 2022: January 17 – April 10 (12 weeks)
1 lesson per week
2 lessons per week
3 lessons per week

€200

/term

€400

€350

/term

€600

€440

/term
GROUP LESSONS FOR ADULTS IN MALTA
Join our tennis course based on ITF Official program "Tennis Xpress" specifically designed for adult beginners. The course lasts 9 weeks (1 lesson per week). The aim is to help starter adults to serve, rally and score (play the game) from the first session and to ensure that by the end of the course:
all players will know the basic techniques, tactics and the Rules of Tennis
all players will be able to play competitive points on a full-size court
Besides learning the sport, you can expect a fun, stress-free & social environment where you can meet new friends and find a tennis buddy. Group lessons are the most affordable way to learn tennis and improve your game!
ONE LESSON EVERY WEEK
MAXIMUM OF 4 PLAYERS PER GROUP
RACKET IS PROVIDED
INDIVIDUAL PROGRESS REPORT FOR EACH PLAYER
New groups start every month! After submitting the application, We will get back to you on when you can start the course.
PRIVATE LESSONS & OTHER PROGRAMS
Are you interested in private tennis lessons, training camp, high performance hitting or tennis holiday? No problem! Get in touch with us to discuss the details.
Get social with us
Tennisline International Tennis Academy, Malta
8 months ago
happy birthday coach Sava from Tennisline family 🎾🎂🎉 @savajovic
Aleksandar Dimic
Srećan rođendan Savo, many happy returns of the day 🎂🎁🎊
Joanna Micallef
Wish you health and happiness, on your birthday and always. Best wishes from Gian and the Micallef's
Paul Bullock
Happy Birthday Sava!
Lubica Skodacek
Happy Birthday Sava 🎂🥂
Jelena Jovanovic
Srecan rodjendan Savi....sve naj,naj,naj od njegovih tenisera,skupjaca loptica,sparing partnera ,moralne podrske ....❤️🎂🎈🎁
Darko Ez Milosevic
Sretaaaaaaaaan, cika Savooooo 🥂
Loukia Makou
Happy birthday!
Dragan Stepi Stefanovic
Srecno
Niki Iliev
Да си ЖИВ и ЗДРАВ PARTNER! 🙂
Toni Denkovic
Sve najbolje kolega 🎾😃🎂
Betül Özgenç
Happy Birthday Sava.
Sonja Orlovic
Srećan rodjendanac 🎂sve najbolje 🎾🍀🌍💫🍾🎺🥳🎉
Aleksandra Sasha
Sretan rodjendan Sava!!
Chloe Asci
Happy bday coach 🙂 ! Bon anniversaire mon ami 😎
Catriona Arpa
Happy birthday Sav! 🎂🍾🎁
Aleksandra Petrovic
Srećan rođendan Savo 🍀🎁🥂🍰😀
Mirjan Wolf
Srecan rodjendan 🎂🥳🎁
OUR TEAM
All our coaches have an extensive coaching experience, multiple professional certifications (ITF, ITPA, PTR) and a significant playing history at international level. We are a team of tennis professionals and we are passionate about what we do best - tennis coaching. The depth of our tennis expertise ensures that each aspect of a player's development is addressed and full potential is reached!
Tamara Krmpotic

🇷🇸 Serbia

Nemanja Sekulic

🇷🇸 Serbia
Our main focus is to ensure a complete pro-training environment and highly personalized coaching to players committed to their tennis development. We at Tennisline are dedicated to the instructions, development and success of each player with strong focus on physical, technical, tactical and mental components.
Do you need to string your racket?
We have an ERSA member in our team who can string your racket quickly and professionally.
WHY US?
EXPERIENCE & QUALIFICATION
Our coaching staff has an extensive coaching experience, multiple professional certifications (ITF, ITPA, PTR) and a significant playing history on international level. Simply unrivalled in Malta!
LOCATION & ENVIRONMENT
Our new & spacious tennis courts with floodlights are centrally located in San Gwann with a great accessibility and facilities. On-site parking for our clients is for free.
EQUIPMENT PROVIDED
We provide all equipment and accessories needed for the lessons. Therefore you don't need to invest any money upfront to get started with tennis.
ENTHUSIASM
The training sessions are 60min* long each and full of fun & excitement, in a circuit type games sense format, involving a great variety of drills to maximise enjoyment and involvement in the lesson. (*45min for Stage 1)
PROGRESS REPORT
We prepare a progress report for each player to show an individual's progress towards developing the right set of competencies and tennis skills.
What our clients say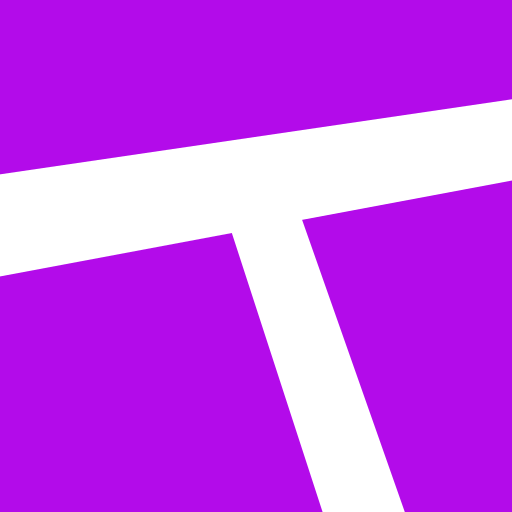 Based on 58 reviews
Rankov Deyan
12:12 09 Aug 20
A very Professionnel Team ! I had a great time!
Fredrik Rubensson
12:07 30 Jan 19
Very good courts! Much appreciated that Tennisline puts in the effort to improve the courts/ surfaces when needed. Easy to book as well.
Tiberiu Samareanu
20:16 29 Jan 19
An excellent choice for playing tennis in Malta. Coaches are very professional, good attitude, flexible and funny. I recommend.
Benjamin Jansen
09:01 29 Jan 19
Where to even start. I've been taking lessons with Sava for just over half a year now and my game has improved massively. My shockingly bad backhand has transformed into a (dare I say) Federer-esq backhand.My serve is now much more consistent and I

...

enjoy the lessons with Sava a lot.Keep up the great work and anybody looking to improve their game , should definitely sign up

read more
Marina Lisova
07:50 03 Apr 18
Had great experience with Tennisline so far! Their "pay as you go" system is perfect for someone who is not sure whether they are ready to commit with annual membership. Not to mention great location and well maintained courts. We'll be definitely

...

back soon! 🙂

read more
Dovienne Scicluna
15:45 04 Mar 18
My daughter has been going to the Tennisline Academy for two years now and she has enjoyed every minute. The coaches are excellent with superb communication skills who really know how to teach to a very high technical level. By far the best tennis

...

school in Malta. Keep it up!! Highly recommend.

read more
Next Reviews
Sean Sant Fournier
2021-02-12T20:41:28+0000
I am playing in a group trained by a coach. It is fun to play with people of your level and make friends. At the same time the coach teaches the techniques how to play which is very important. I'm really happy I joined 😄.
Grzegorz Rarak
2021-02-08T20:12:14+0000
The best place to learn tennis in Malta! Great facilities and location. I started my adventure with tennis here. I booked classes for adults. Small group of 4. Our coach Tamara is amazing and very understanding. It's great fun and prices are

...

affordable. Can't recommend enough!

read more
Elias Pape
2020-11-01T11:02:33+0000
Best 🎾Academy in Malta 🇲🇹‼️
Niklas Le Larsson
2020-08-20T20:17:46+0000
When I googled after tennis courts in Malta, Tennisline was one of the top results, and for a good reason. I took a 10 lesson package and up until then I had only been playing casually for about 2.5 years. However, during these 10 lessons I learned

...

more essential fundamentals, to them properly and gained far more skills than I had during those former 2.5 years.Amazing!Great courts and great coaches that actually know how to teach tennis and make you improve your game in a step-by-step fashion.The only downside I can come up with is that the courts are sort of near the sea which means that on some rare occasions it might be too windy to play.All in all, 5/5

read more
Aladin Sabbagh
2020-08-02T13:00:37+0000
great location & great trainer's
Happy Billy
2020-07-28T20:41:34+0000
Aleksandar Jordanoski @tamara thank you for 2 great sessions 🎾🎾🎾Sava Tennisline your coaches have great sense of humour and also know when it's time to work hard. They have their students' best interest at heart and my brain is thankful for the

...

gymnastics tonight!I was walking home thinking how awesome is my new grip on forehand! Feels soooo natural 👍👍👍I'm not allowed to dance during backhand but my serve rocks!

read more
Oskar Unger
2019-02-02T12:47:03+0000
Great place and people. Recommended!
Tibi Samareanu
2019-01-29T20:09:56+0000
Awesome location by the sea. Coaches are great, Aleks and Sava two masters. I like their flexibility to adjust to clients' schedules, level, requirements, etc. Good choice!
Leonardo Silva
2018-09-12T09:40:31+0000
Was perfect week , we went special from brasil to Malta tennisline and we were happy with top coaching from top coach Paulo , that made de tennisline a quality academy during the week , not only because quality of coaching that was perfect but

...

because he did a daily rescheduling of the plan due the courts were under painting , for us that we play in many academy before , was dificult but the coaching quality made us forget that and again thanks to Paulo and tennisline

read more
Sally Bustos
2017-08-29T18:57:21+0000
My son has been to a number Tennis schools in several Countries and TennisLine has by far been the best. In just a short amount of time the tennis coach was able to improve his tennis which has made him more confident.
Jozef Kocun
2017-03-15T13:58:54+0000
Great experience, fabulous trainers and enjoyable place for tennis
Roberto Otrebor
2017-02-23T10:36:21+0000
Very good coaching standard in a friendly environment. The coach has the ability to understand and cater to your needs as a player (wether it's recreation or competition) I love this game! 🎾
Sandro Riera
2017-02-23T08:25:23+0000
The best tennis club I could work with !Nice staff and great professionalism.
Fleur de Trafford
2017-02-15T08:54:41+0000
Ivana's good humour and sunny dispostion makes my weekly tennis lesson such fun. My five year old also loves his half hour private lesson and has shown a good improvement in a short period of time.
Dovienne Scicluna
2017-02-10T08:55:50+0000
My kids (aged 5 & 7) have been training tennis with TennisLine for almost six months and they enjoyed every session. Huge thanks goes to coaches Ivana, Karolina and Sandro who are very dedicated, friendly and patient with kids. Highly recommended.
Charmaine Borg
2017-02-09T08:35:53+0000
My 6 year old son joined last November and have nothing but to praise the very dedicated coaches. He enjoys the sessions and always looking forward to the next. Great way to learn tennis and fun for the kids!
Vale N Tina
2016-10-07T15:40:43+0000
Excellent performance of the lessons, nice teachers with excellent communication with the kids. Enjoyed every lesson.
Melissa Elizabeth Lamb
2016-09-26T15:10:38+0000
The academy offers the perfect combination of fun, entertainment and discipline!
Joanne Zammit
2016-09-24T20:44:12+0000
My daughters (aged 5 & 6) have been training with TennisLine for almost a year and they have enjoyed every session. They have been improving their tennis skills through the attention given by Ivana & Karolina while playing fun games.
Trevor Fenech
2016-06-22T09:52:21+0000
A great place for kids to practice and enjoy tennis. My five-year old son loves it!
Lisa Smith
2016-06-22T04:18:18+0000
My son has been playing tennis with Ivana for the past few weeks, he loves it very much always asking how many more sleeps till the next lesson! Ivana is fantastic with the kids, very interactive, very friendly and makes the lesson a lot of fun.

...

Thanks Ivana !

read more
Radosław Łuczak
2016-05-20T08:36:37+0000
Karolina is the best tennis and squash coach I have ever had. Each training was marvellous. I very regret Karolina is not in Poland and I am looking forward to next training with Karolina. You are very lucky to have Karolina on your board. Good Luck

...

Karolina!

read more
Piotr Szymański
2016-05-20T08:36:03+0000
Really good tenis skills, amazing atmosphere of trenings. Thank you Karolina for your hospitality 🙂
Anna Skorek
2016-05-20T07:26:25+0000
Karolina is a nice person and great tennis coach ! We used to play tennis together in Poland ! Good luck Karola :)))
Angelika Krzyżyńska
2016-05-20T07:25:52+0000
I have played tennis lessons with Karolina Skorek for 3years . She is great tennis coach .
Toni Westerholm
2016-04-19T09:51:44+0000
Ivana is a great coach! She's a true pro in coaching and will concentrate on the specific skills you need to improve your tennis.
Gianluca Pugliese
2016-04-18T20:30:03+0000
Ivana has been my patient and ultra professional coach for a few months now. She has always managed to give me just the right advice and exercise to improve my technique.Always supportive and with a smile on her face, she makes every lesson fun,

...

different and a moment of my week to look forward to. Cannot recommend her enough 🙂

read more
Laureen Spiteri
2016-02-29T10:05:06+0000
Ivana is an excellent coach and she helped me so much in Tennis techniques. I always look forward for our lesson as I feel that she makes the lesson very interesting. Thank you Ivana
Cora Calleja
2016-02-28T20:12:38+0000
My kids really enjoy each tennis lesson with coach Ivana and look forward to it every week! She comes well equipped and prepares varied activities for the children to learn the different skills in a fun way. She is always positive and encouraging

...

and the children have a fantastic time!

read more
Laura Schembri
2016-02-28T19:36:02+0000
My 6 year old twins look forward to each and every lesson with coach Ivana! She encourages them and makes sure that her lessons are fun and varied..
Josanne Camilleri
2016-02-28T12:43:28+0000
I have been taking lesson by Ivana for the past 2 months. She is excellent in coaching. She is very patient and i am finding the lessons to be extremely helpful.
Do Ra
2016-01-21T15:01:45+0000
Ivana is a brilliant coach! She was super patient with me being a beginner and followed the right exercises to improve my tennis skills. Looking forward to my next tennis lesson.
Iolanda Paesano
2016-01-13T19:41:15+0000
My daughters currently have lessons with Ivana. They look forward to each lesson and really like her as a teacher.
Caroline Schembri
2016-01-03T18:46:49+0000
Ivana is a great and professional coach. Very patient and helpful, especially with beginners like me! Most importantly it was fun and I really enjoyed playing tennis 🙂
Rokas Ig
2015-10-22T12:09:13+0000
I currently have lessons with Ivana couple of times a week. She is very dedicated and well organized. The lessons follow a consistent plan to improve my game. Highly recommended!
Amber Wismayer
2015-10-20T08:37:30+0000
Ivana Kubíčková is a great tennis instructor. She prompts innovative ways of learning the game and techniques, and explains very well. Sessions could be one-to-one or groups, and are always great fun! I would highly recommend her as an instructor.
Next Reviews