MINI TENNIS CHAMPIONSHIP MALTA 2021 🏆
We've partnered up with UTR (Universal Tennis Rating), the global tennis rating system widely used throughout the tennis community by professionals, leading academies, clubs and national federations. UTR is the gold standard in college recruiting.
The "MINI TENNIS CHAMPIONSHIP MALTA" is officially sanctioned by UTR and it's the only yearlong circuit of its kind for talented, high performance boys and girls in Malta; it's a series of 4x tournaments running all year round at our venue open to all players aged 12-and-under played on smaller courts with slower balls and smaller rackets. These events are designed to provide outstanding competition at international level while also encouraging players to develop new friendships, learn good sportsmanship, and most of all, have fun.
All results from the tournaments will be recorded in UTR system and at the end of the year there will be announced Mini Tennis Champions of Malta for each category.
ENTRY FORM: TOURNAMENT 2
| | | | |
| --- | --- | --- | --- |
| 📅 DATE | Sunday, June 20 | | 🕘 ORDER OF PLAY |
| VENUE | Pembroke Gardens | | UNDER 8: from 9am |
| ENTRY FEE | €15 | | UNDER 10: not before 10am |
| REGISTRATION DEADLINE | Monday, June 14 | | UNDER 12: not before 12pm |
📅 CALENDAR 2021
| | |
| --- | --- |
| Tournament 1 | March 21 |
| Tournament 2 | June 20 |
| Tournament 3 | September 26 |
| Tournament 4 | December 12 |
OFFICIAL BALL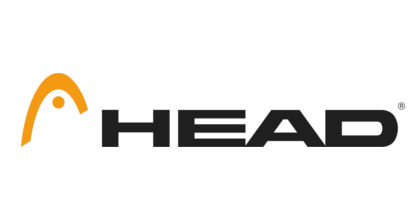 SANCTIONED BY

Ranking 2020
last updated: November 5
UNDER 8
| Player | UTR |
| --- | --- |
| Kurt Bonnici | 5.29 |
| Alec Borg Meyer | 5.24 |
| Clement Lebert | 5.04 |
| Vanessa Silina | 4.93 |
| Stanislava Hristova | 4.90 |
| Gennady Parmut | 4.88 |
| Thomas Cilia | 4.88 |
| Levent Bora Ozgenc | 4.66 |
| Rea Giladi | 4.65 |
| Antonio Micali | 4.59 |
UNDER 10
| Player | UTR |
| --- | --- |
| Matthias Bilocca | 5.33 |
| Julia Rebecka | 5.27 |
| Ema Jade Vella | 5.25 |
| Elenor Magalie | 5.18 |
| Antonios Panagiotopoulos | 4.93 |
| Jacob Abela | 4.89 |
| Daniel Komeni | 4.77 |
| George Samuel | 4.67 |
| Macy Barr | 4.52 |
| Annabelle Barlow | 4.42 |
| Beppe Azzopardi | 4.34 |
UNDER 12
| Player | UTR |
| --- | --- |
| Kelian Lauwers | 5.61 |
| Alexander Zammit | 5.56 |
| Cosmo De Trafford | 5.38 |
| Thaissa Ann Cross | 4.97 |
| Luca Cristina | 4.85 |
| Sebastien Debreceni | 4.79 |
| Dzhemma Ivanova | 4.64 |
| Lina Keller | 4.38 |
| Andreas Micallef | 4.32 |
TOURNAMENT SCORING FORMAT